www.kNiTpUnK.net is the website for maker Sunday White.
The users uniammously agreed that the background was the worse part of the site.
The stakeholder requested help with redirecting website from a blog with random thoughts to a marketing tool.
My focus was on the users wants, the stakeholder's needs and guiding the stakeholder towards new users (untapped revenue stream).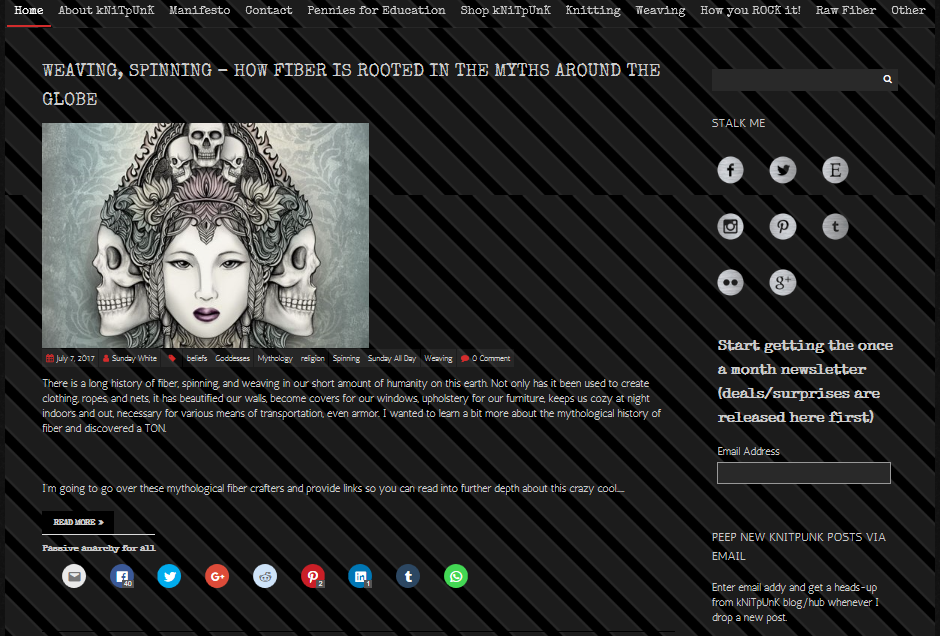 I studied the content on the website in order to form my questions to the users.
Sample Questions to Users:
What type of websites do you visit?; What type of content do you enjoy reading on blogs?; What social media platforms do you actively use?; Why for each platform:; Please describe your shopping habits for art, design or craft items?; How do you feel about interacting with the maker/artist behind the products? Why?; If you were to interact with the maker/artist online, would you interact on the below websites/applications and what type of content:
Besides asking the questions, I thought it was important to get the user's reactions to www.knitpunk.net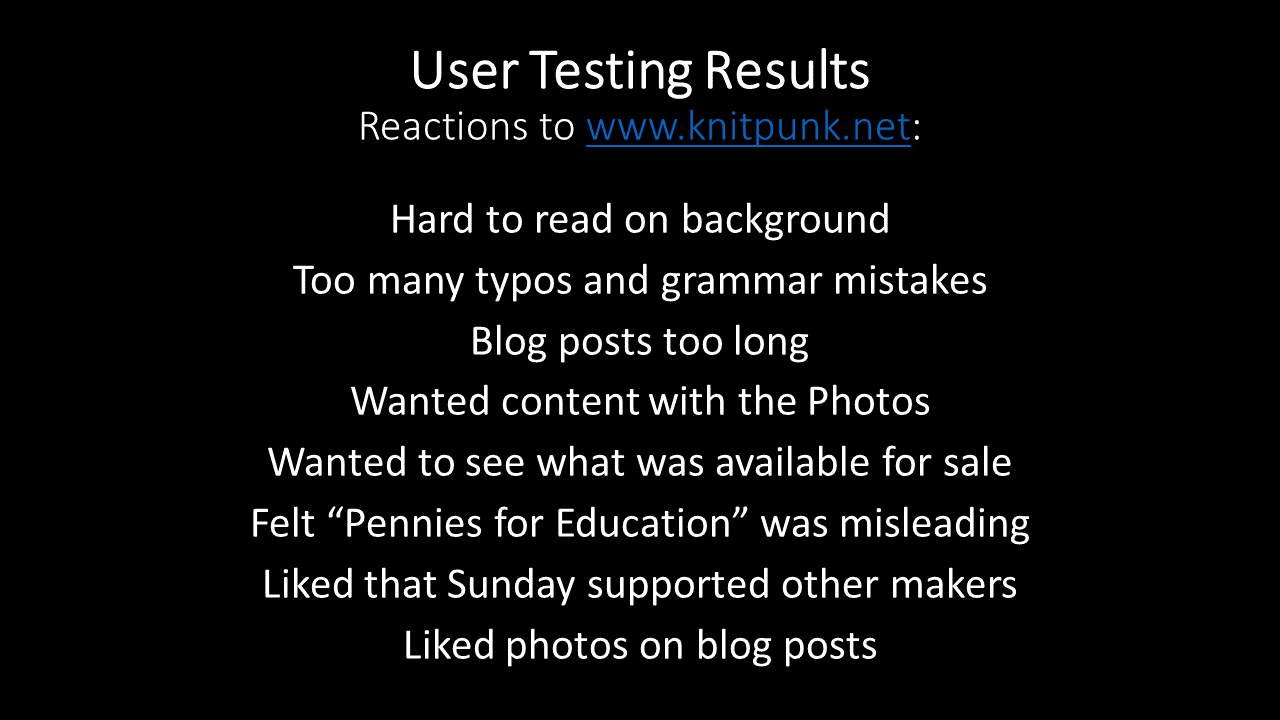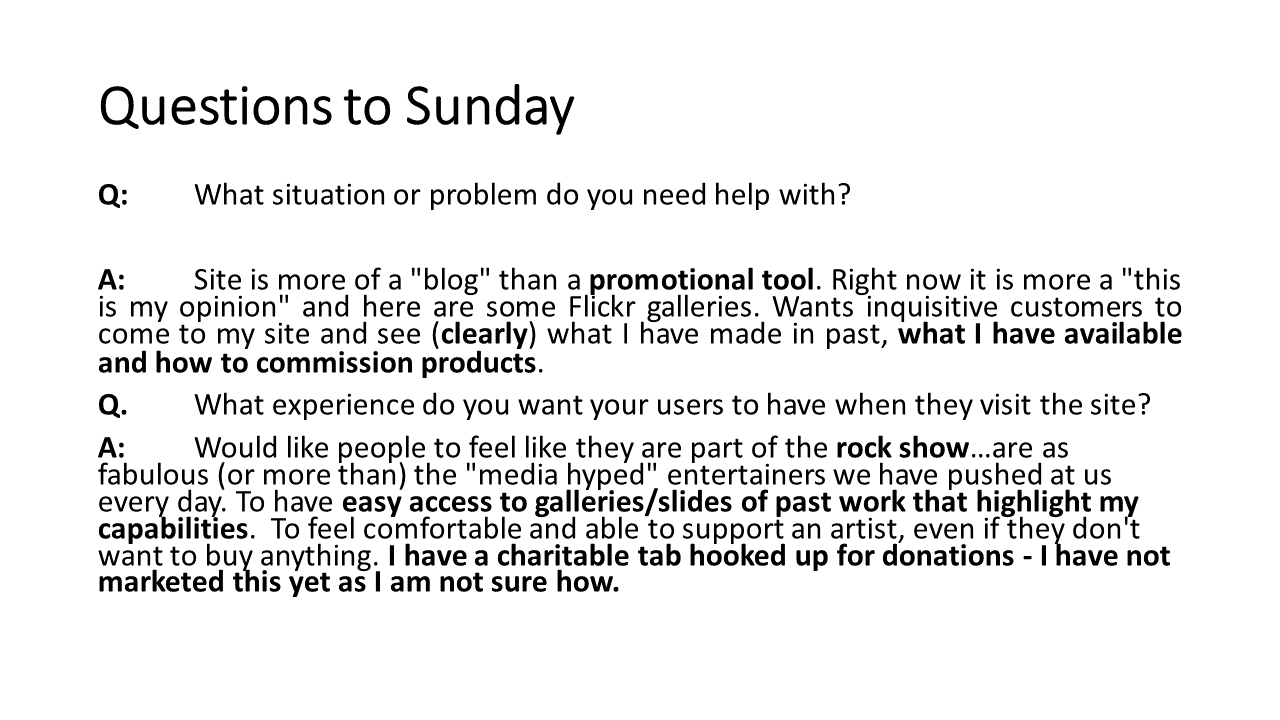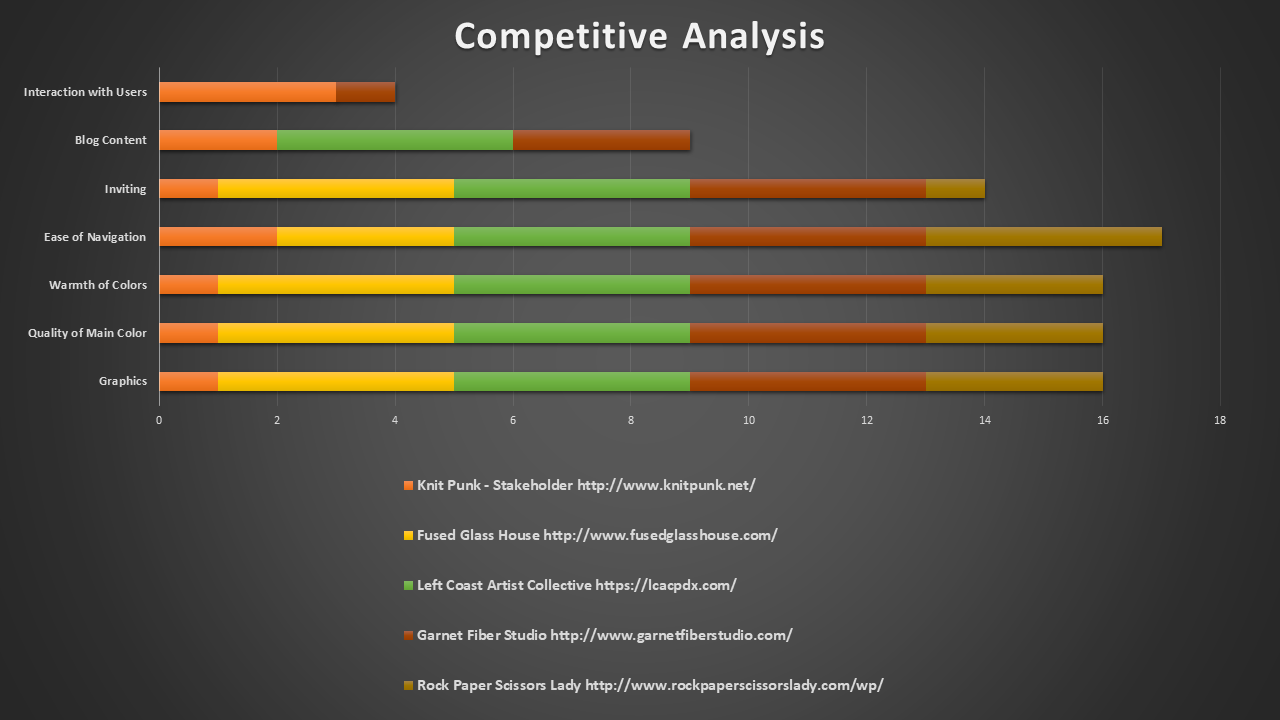 New customers for kNiTpUnK.net to target: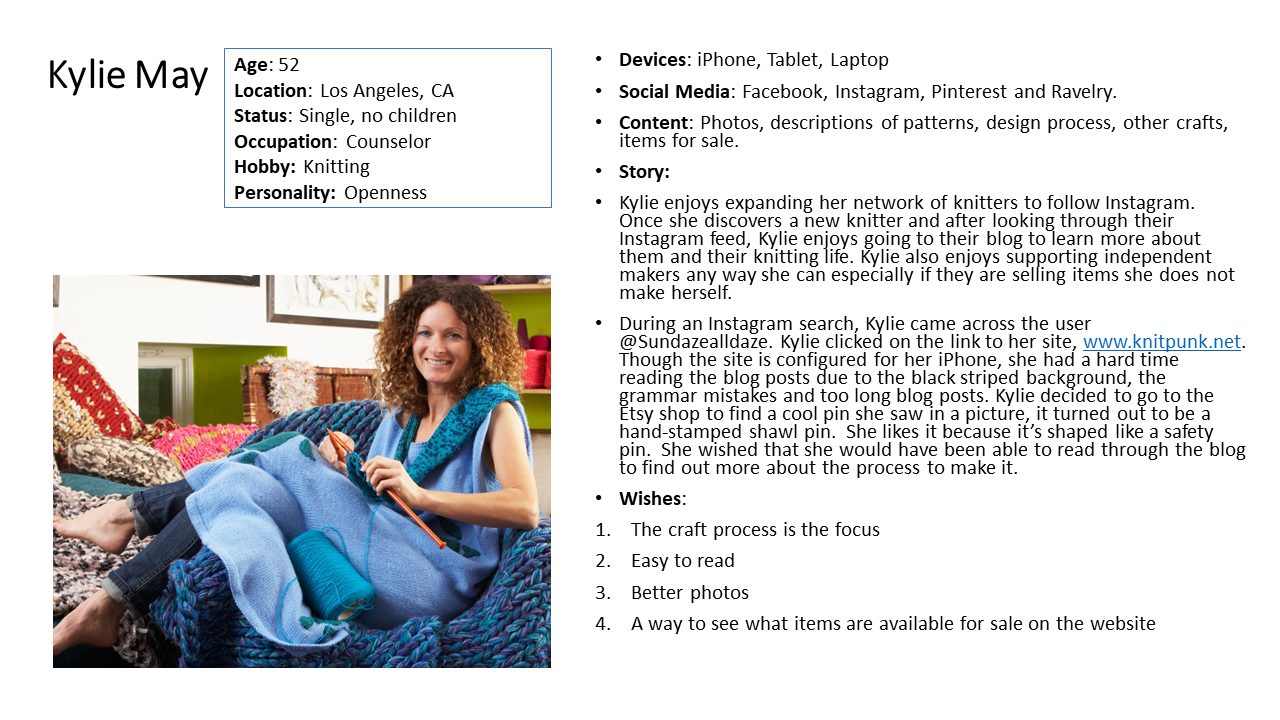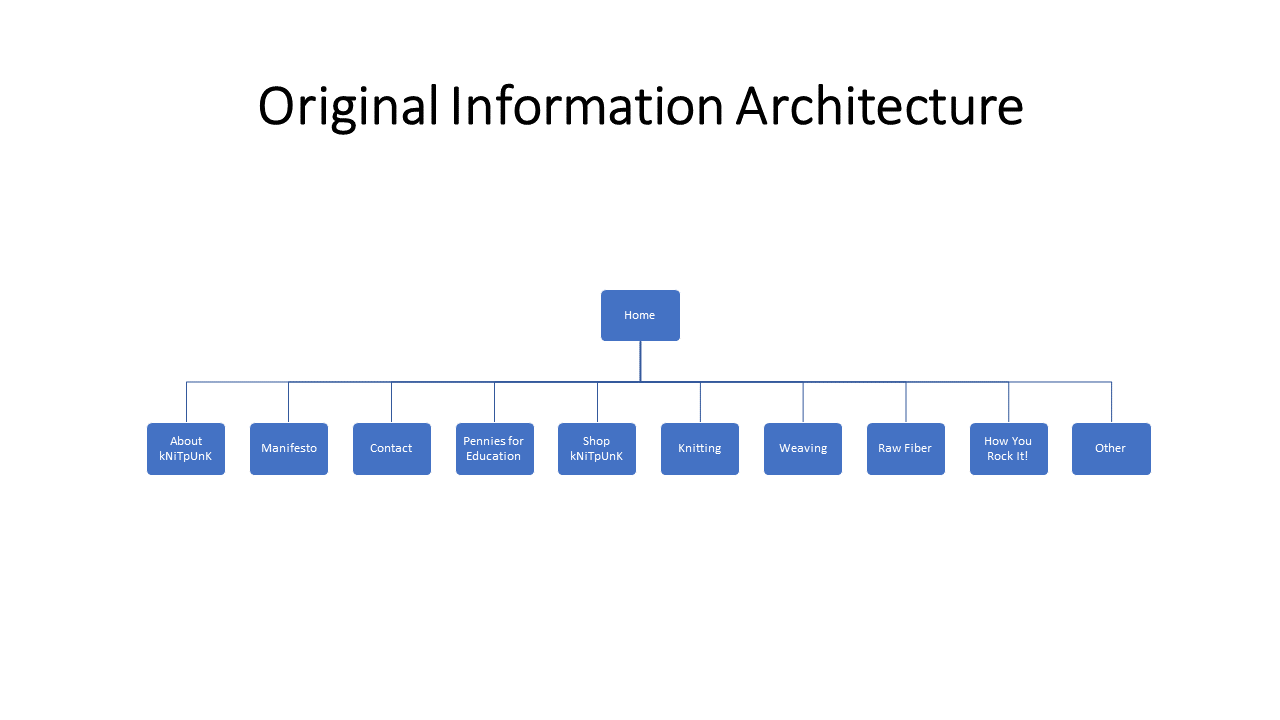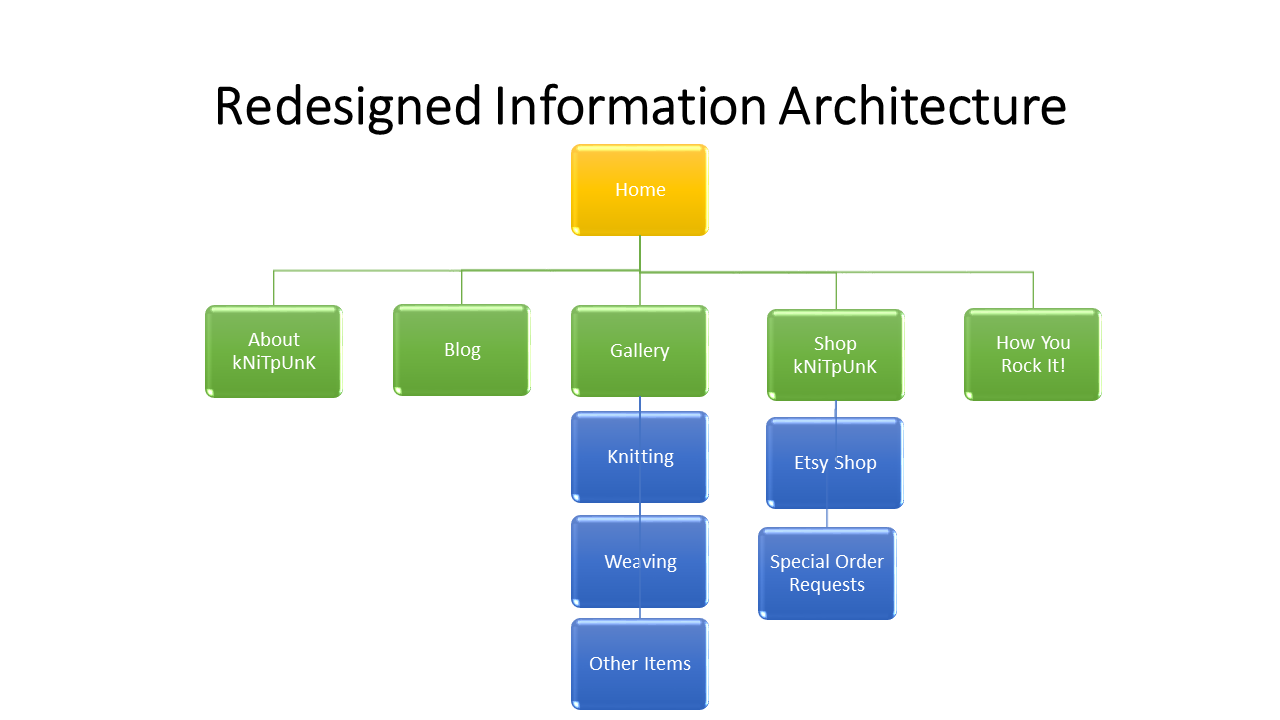 Though some users interviewed understood the original branding of "Passive Anarchy", others felt it was passive aggressive.  They were less likely to support this maker.  
In order to help the stakeholder gain new revenue streams it was important to move the branding away from a passive aggressive tone.
The original audience targeted was non-knitters.  The new target audience is knitters and non-knitters. 



Above is the redesigned mobile website for the iPhone 8.
The stakeholder removed the pattern, the background is still black and the fond is still white, yet it looks sharper and cleaner.  
Next steps for stakeholder, to start implementing additional changes.  
Next step for me, to walk the stakeholder through why I proposed certain changes - the users wants and needs.